Introduction:
Different regions of the world have a Mediterranean climate. These areas include California, Southern Australia, South Africa, central Chile, etc. Areas with Mediterranean climates have extremely hot summers with very little rain and dry and slightly wet winters with occasional rainfall. It's very difficult to take care of plants in such areas but nothing is impossible. In this article, we will let you know about some amazing Plants For Mediterranean Garden that can survive and perform extremely well in Mediterranean climates. These plants need little maintenance and are super easy to take care of. Besides that, their colors, blooms, and beauty are worth buying. So, let's just quickly have a look at these surprisingly awesome plants.
Characteristics of Mediterranean Plants.
Attractive:
Most of the Mediterranean plants are extremely beautiful. They will add amazing fresh color, beautiful texture, unique look, and aesthetic feel to your garden. Most of these plants can survive in extreme weird weather conditions like dry winters and hot summers.
Suitable Zones:
The most suitable zones for these plants are 8, 9, 10, and 11. They can survive in harsh winters and deadly hot summers. But you have to choose the species very carefully.
Exposure type:
The suitable exposure of Mediterranean plants varies from species to species. Some plants can perform well in full sun because they thrive in hot sunlight. While others don't mind living a healthy life in partial sun or full shade.
Soil type:
The type of soil is tricky to decide because you have to know the nature of the plant. Some plants thrive in slightly wet soil while others can survive in extremely dry soil. Some spices love moisture in the soil that helps them to grow faster and keeps their roots nourished.
Maintenance of Mediterranean plants.
Along with the beautiful looks, attractive features, pleasant smell of Mediterranean plants there is another awesome factor of these plants. And this is its maintenance. Most of the Mediterranean plants are extremely easygoing. They will never tease you in any way. Their maintenance and care are mostly easy and quick. You just have to water them occasionally and have to trim them if needed and that's all.
16 Plants For Mediterranean Garden:
Chinese Dregea:
Its scientific name is Dregea 'Variegata. This plant can climb the walls and is perfect to make your gardens beautiful. Besides that, the flowers are extremely fragrant that give a calming and pleasant effect along with an attractive look. It's best grown in well-drained soil. This plant can survive in partial sun. It's recommended to tie the baby shoots to anything that can provide plant support.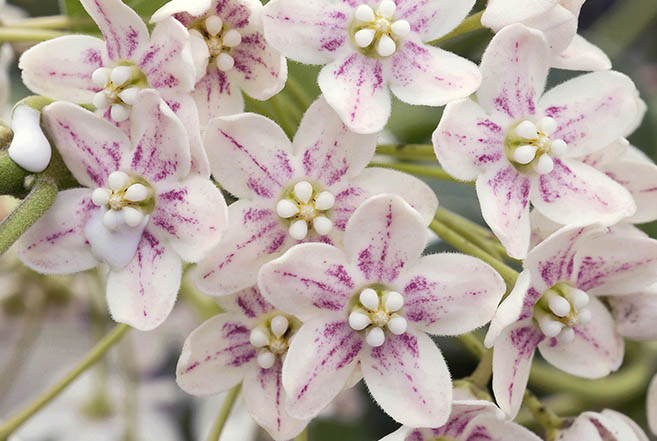 2. Anchor Plant
It is famous for its scientific name Colletta paradoxes. It's not loved by every gardener but those who fascinate ancient themes like this plant the most. The amazing quality of this plant is its evergreen shrubs. Its growth is slow but this plant grows up to 8 feet. This plant has spines that keep it protected from animals.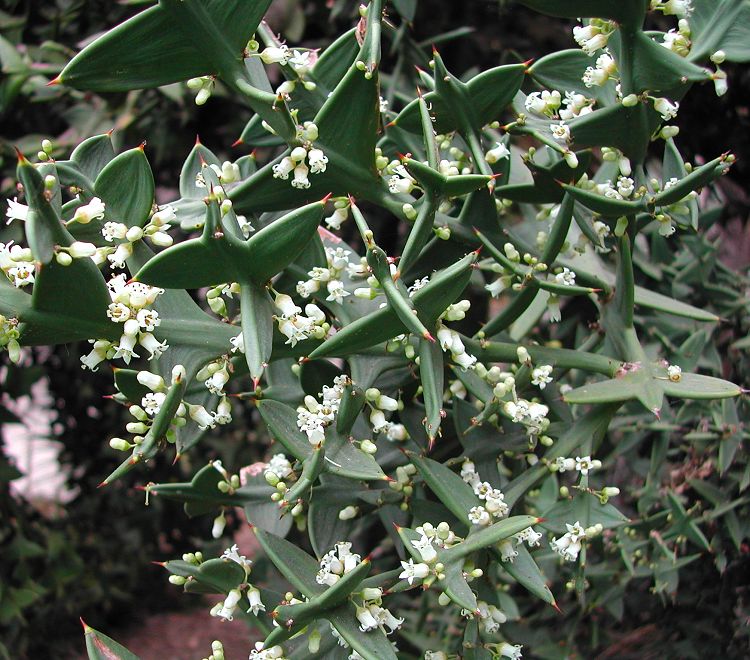 3. Canary Island Foxglove
This plant has beautiful tubular flowers. Its scientific name is Isoplexis canariensis. The flowers are usually bright orange, yellow or brown. This plant will add fresh colors to any Mediterranean garden and will give it a very soothing look. This is a plant that can survive in cool weather and does not like summers. This plant is rarely found and unfortunately, its species is endangered.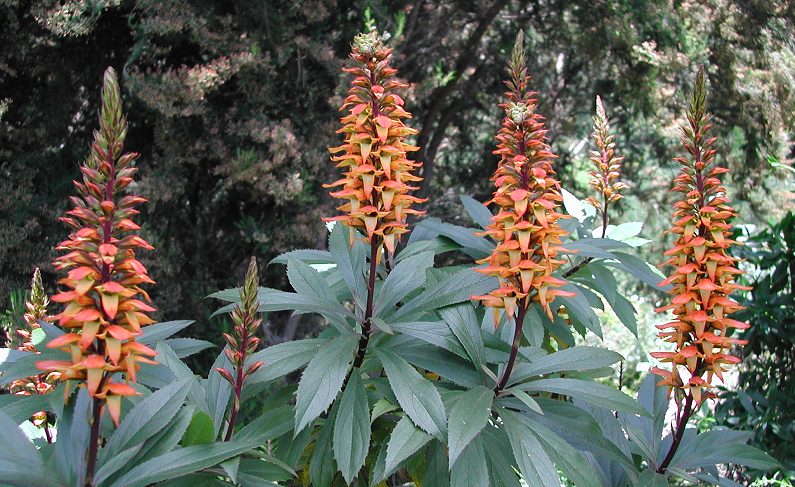 4. Yanagi Ichigo:
This plant has beautiful fresh orange fruits that are not edible. But these small fruits make the whole garden look so fresh and attractive. Its leaves have small ridges that make it look unique and amazing. Its scientific name is Debregeasia edulis.. This shrub is perfect for making a dramatic background in the garden.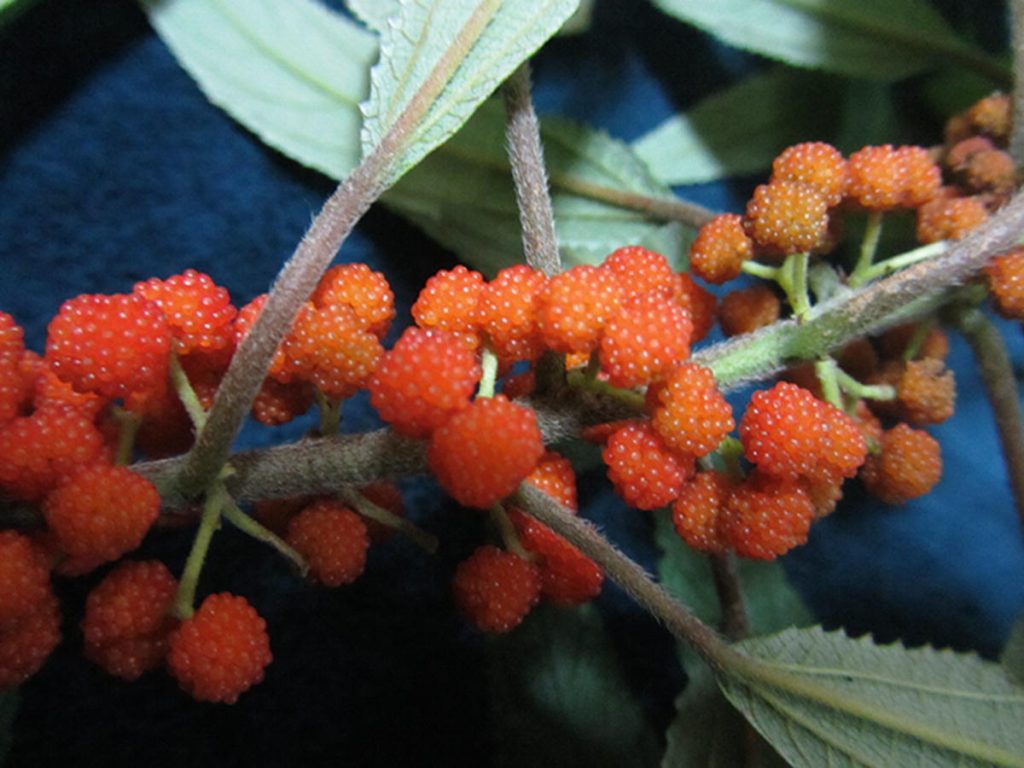 5. Rock Purslane:
Its scientific name is (Calandrinia spectabilis).These plants grow up to 2 inches. The blooming season of these plants is mid of summer. This plant survives in full sun and is recommended to grow in a pot or any other container. This plant provides beautiful blue foliage that enhances the overall look and attraction of Mediterranean gardens.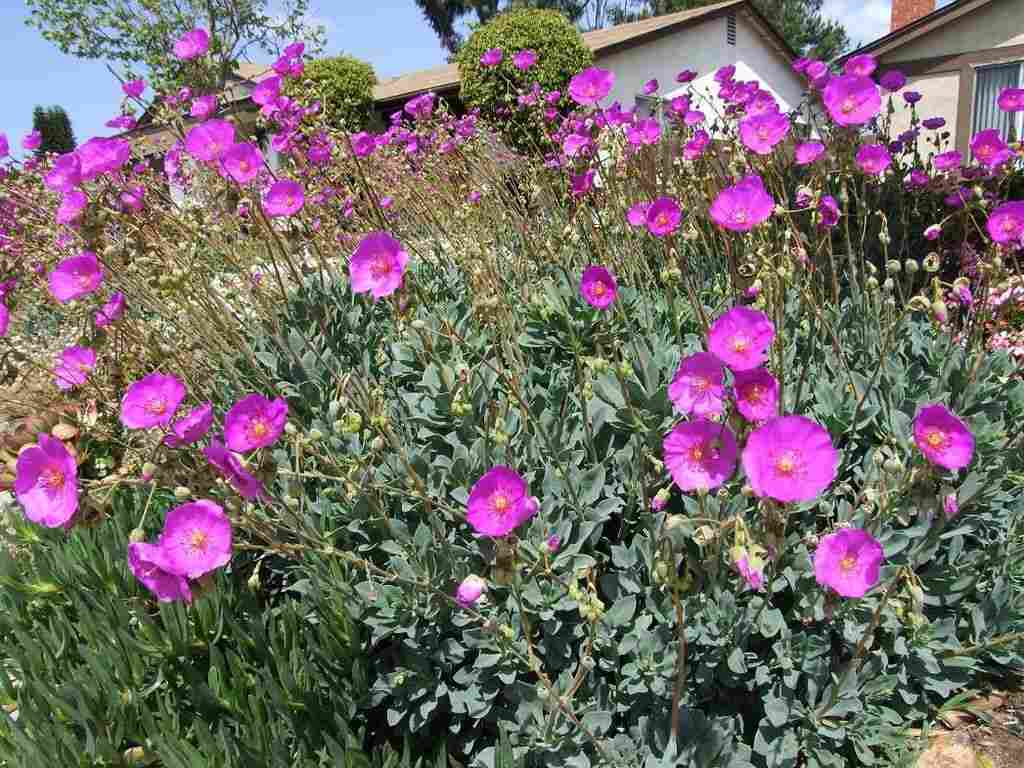 6. Smoke tree:
The golden spirit or Cotinus coggygria 'plant is another beautiful plant suitable for the Mediterranean climate. This pretty plant belongs to the family of Anacardiaceae. Its order is Sapindales. This plant is called golden spirit because of its unique golden leaves. An amazing thing about this plant is that its leaves always keep changing color in autumn they turn into the fire like the red-orange color.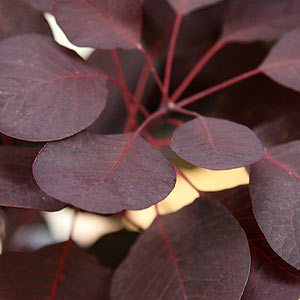 7. Climbing Roses
These fragrant plants are beautiful with cup-shaped clusters. This plant will be an amazing addition to your Mediterranean garden that will make you feel calmed By its look. Its nice leaves and double flowers make this plant unique and amazing. Its long branches make the entire look of the garden attractive.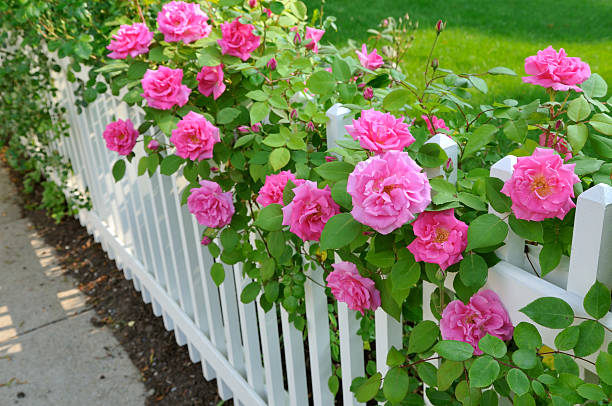 8. Viper's Bugloss:
The scientific name of this flower is Echium vulgare. In addition to this, it is commonly known as viper's bugloss. This is considered an upright biennial plant that has hairy, narrow, and linear leaves. At the beginning of the summer season, we can see small flowers in bell shape. The buds of these flowers grow in purple and turn into violent blue colors when they open.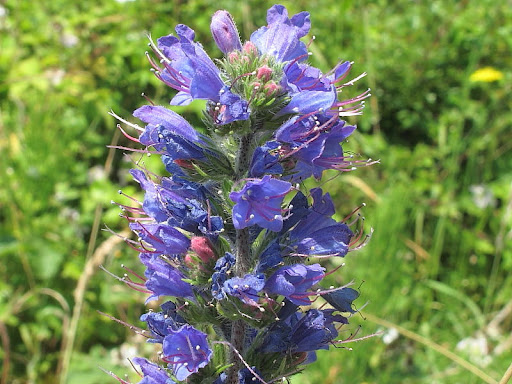 9. Bugle Lily:
This is another plant that is ideal for a Mediterranean garden. It has dark orange-red flowers in a tubular shape. Moreover, its growing season is summer to the beginning of autumn. This flowering plant is a clump-producing perennial. Interestingly, it has a resemblance to big crocosmia.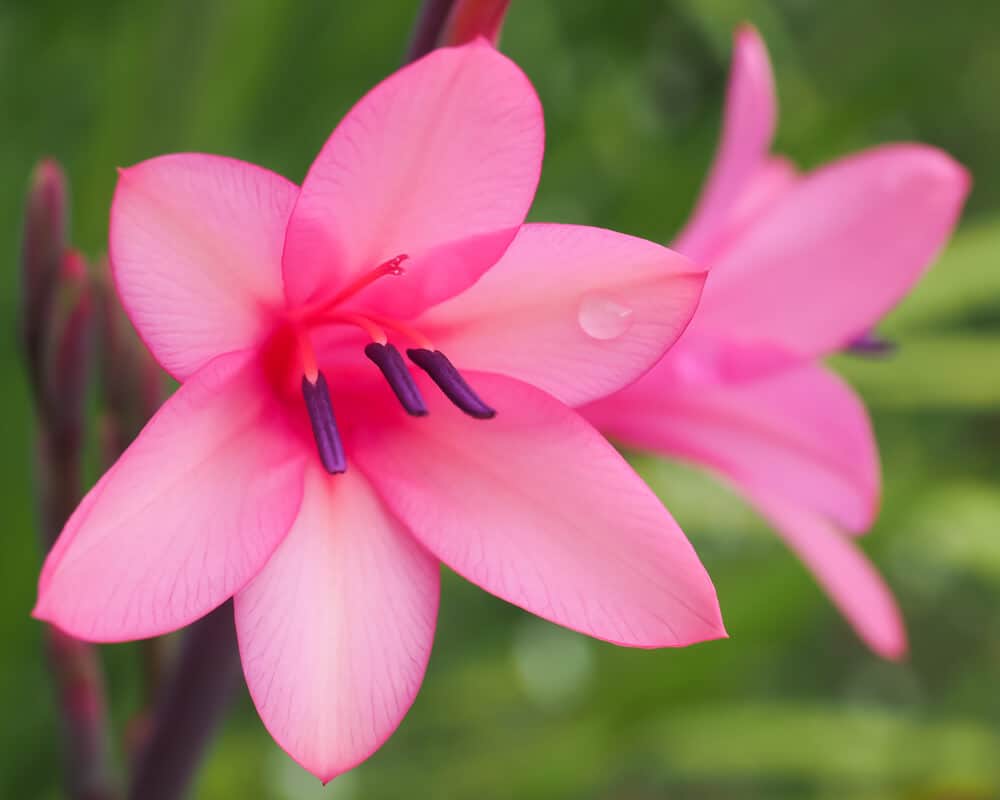 10. Pouch Flower:
The scientific name for this plant is Calceolaria tomentose. This plant produces beautiful golden flowers. It grows up to 3 feet. Along with its delicate look, this plant tends to tackle with snowy climate and is ideal for a Mediterranean garden.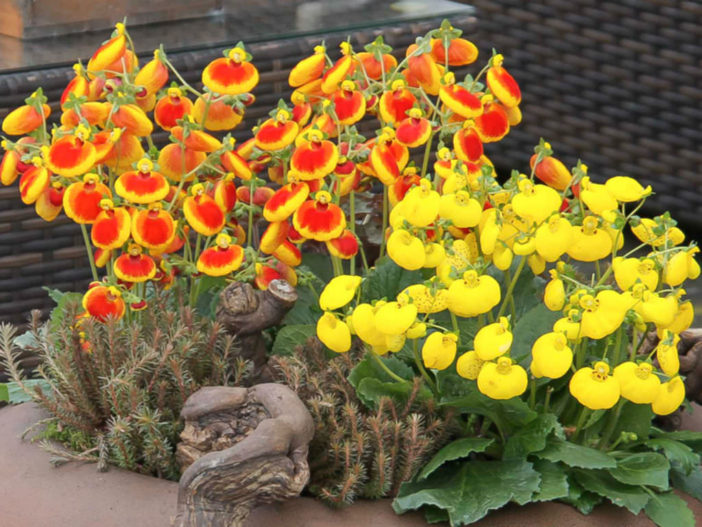 11. Kangaroo Apple:
If you are looking for an ideal plant for a Mediterranean garden then Kangaroo Apple is perfect. It is scientifically known as Solanum laciniatum. Kangaroo Apple has tinged shoots and deep foliage. It produces blue flowers in the fall and summer season and afterward orange fruits.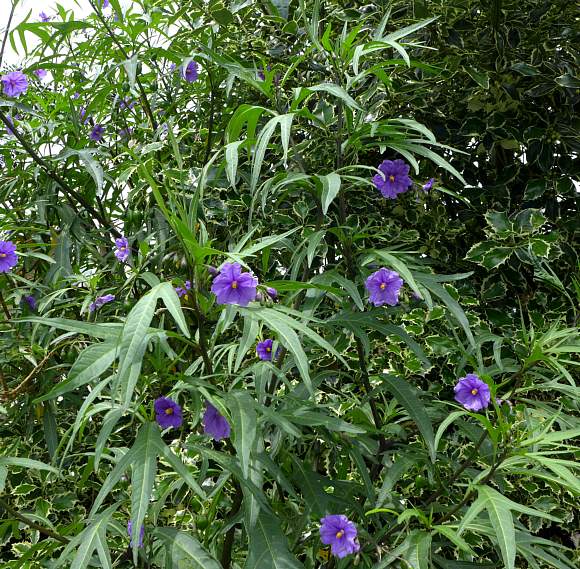 12. Lizard Plant:
The lizard plant is also known as a chestnut vine. Its scientific name is Tetrastigma voinierianum. This plant is popular because of its dark green and lustrous foliage. And at the lower side, it consists of yellow-brownish hairs. It grows up to 20 feet.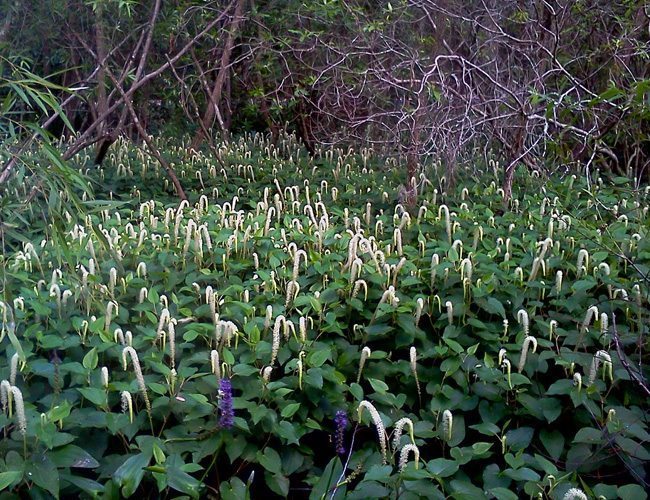 13. Phlomis:
This plant is mostly growing in Mediterranean gardens because of its perennials that are just like a sage plant. It has lilac, white and yellow shaded flowers. Most importantly this plant needs to be grown in well-drained soil with full sunlight. It is ideal for large gardens. It has rough greyish-green leaves.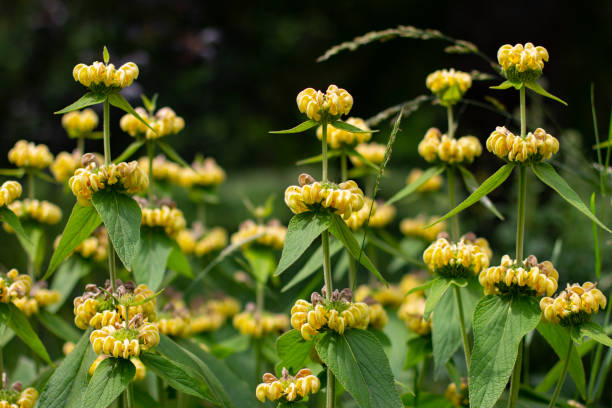 14. Lavender:
This plant consists of purple flowers along with deeply cut foliage. It has an amazing scent and makes your Mediterranean garden glorious and pleasant. If your garden consists of purple flowers then it is the best addition to it. Lavender grows up to 10 feet and has wonderful blossom.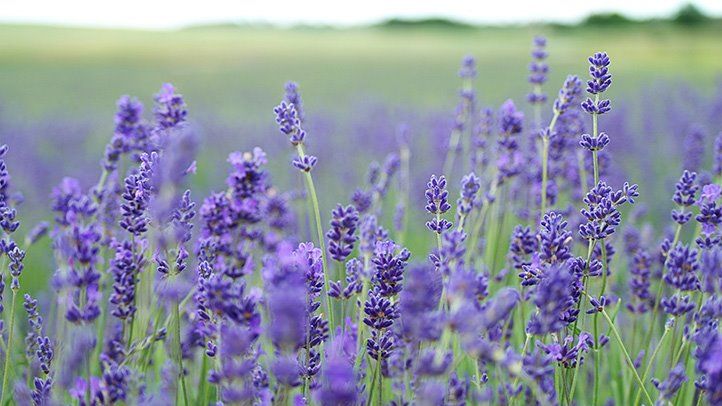 15. Autumn sage:
It is a shrub-like plant that remains evergreen. Autumn safe grows up to 2-4 feet tall and 4 feet in width. The leaves of these flowers remain green and grow up to 1inch. In addition to this, this plant has a thin coating of resinous upon its surface area. These flowers most attract hummingbirds because of their beautiful cardinal-red color. It produces flowers the whole year. If you want to grow these flowers then you can easily buy them from any nursery or garden center. Its growing habit is mounding. The growth rate of autumn sage is moderate. Moreover, the ideal season to grow these flowers are fall, winter, summer, and spring. This flowering plant needs well-drained soil for its healthy growth.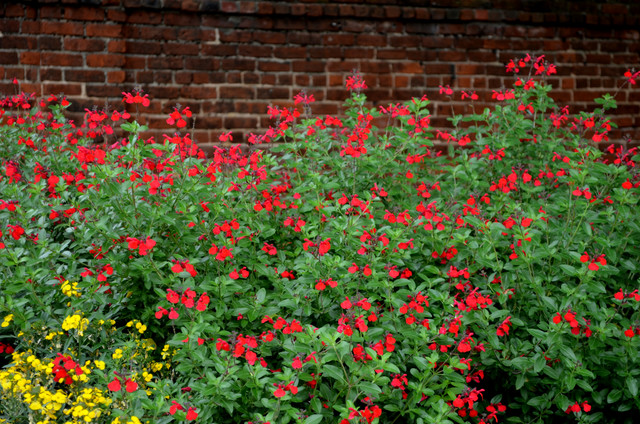 16. Sage leaf rockrose:
It is a unique and beautiful flowering plant. Sage leaf rockrose plant is considered as the low spreading plant. And it is most commonly grown by different gardeners in the Mediterranean region. This plant can tolerate a harsh climate. But grows perfectly in well-drained soil and good sunlight. Its average height is 2 feet high and 4-6 feet in width. The leaves of this plant are small, green in color. And in the early spring season, it produces a white flowers carpet along with a yellow center. Sage leaf flowers not only enhance the beauty of your garden but their pleasant scent attracts hummingbirds.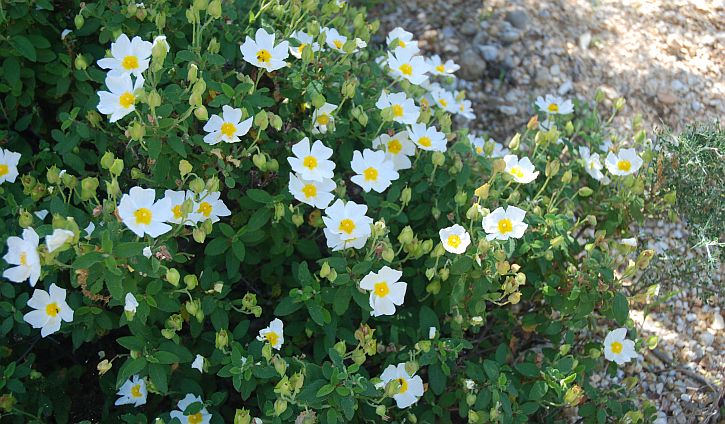 Conclusion:
In today's world, everyone likes to have a beautiful and pleasant garden. So if you are also one of them then you can grow any of the above discussed flowering plants. We have selected some eye-catchy plants that are ideal for Mediterranean gardens. In a nutshell, it's not an impossible task to decorate a Mediterranean garden. As we have several plants species that can survive well in a Mediterranean climate.
These plants are extremely beautiful, fragrant, and easy to maintain. With little creativity and appropriate choice of plant species, one can make an amazing and eye-catching garden decorated with beautiful colors, and unique plants. So add any of the above plants for Mediterranean garden and make it more attractive and flawless.